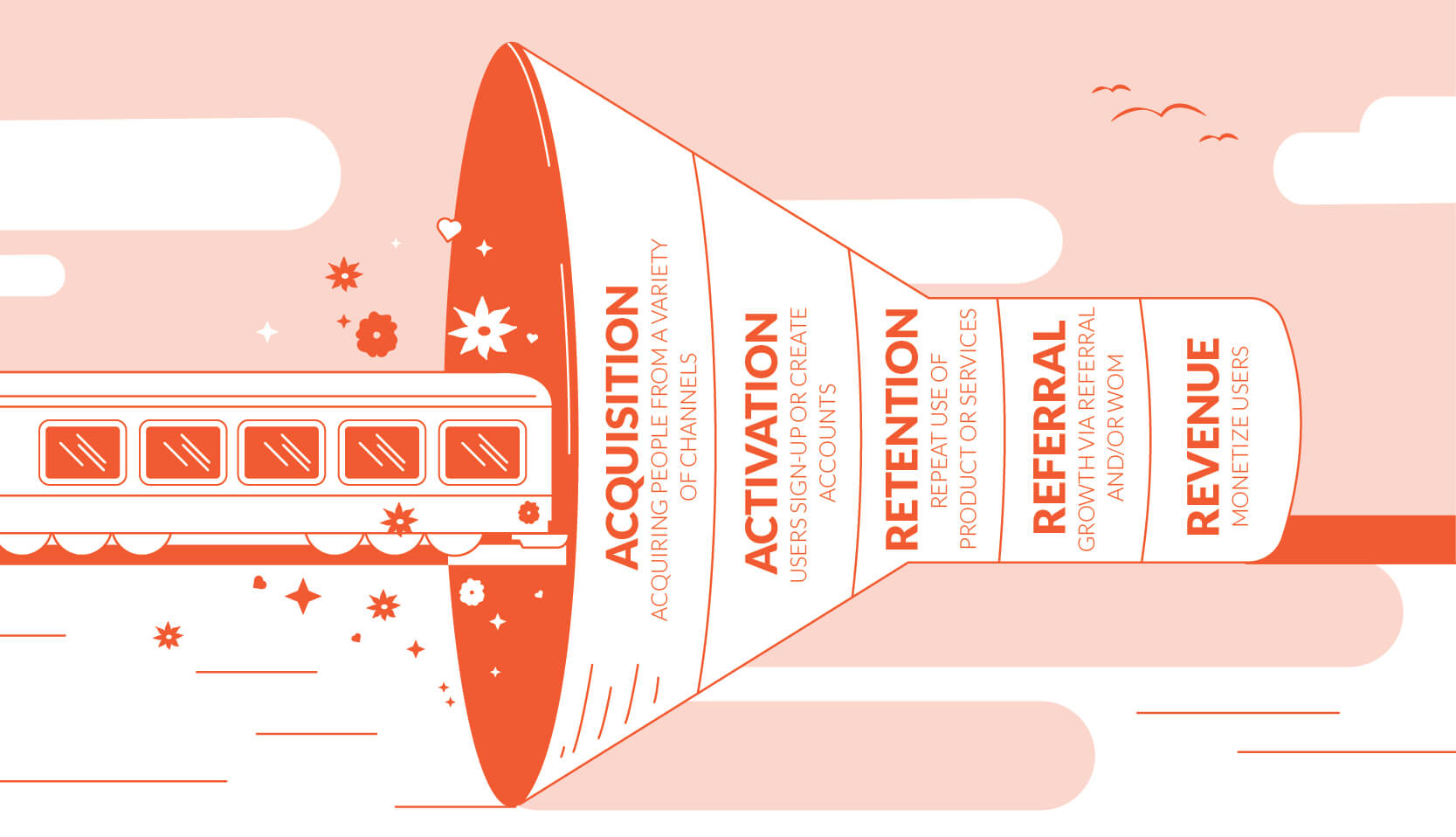 Growing hurts, but it needs to happen. You want your company to grow, but growth seems to be expensive with traditional marketing means. I mean, what sort of company nowadays has stacks of money laying around to invest lavishly and without clear ROI? This is where growth hacking comes into play. A Growth Hacker is a doctor of "growth", so I booked myself in for a consultation with one of the best doctors in the region, Nelio Leone from Urban Monks, to see what all the fuss was about.
Hi, Nelio, you've played a key role in helping Careem and Washmen achieve huge growth over the past 4 years. Tell me, what actually is growth hacking?
Let's say your business finds a niche and it starts to expand. How do you make sure it expands in such a way that doesn't cause it to fizzle out, or implode? By hiring a growth hacker. This is not any marketer who comes up with a catchy slogan or designs fancy adverts. No, this is a person who has a laser-like focus on the company's growth, and knows how to engineer its trajectory. A growth hacker eats, drinks, and sleeps growth, all while thinking outside the box.
A growth hacker will study the ins and outs of your "marketing funnel", will find friction points and will look out for inexpensive (or even free) ways to overcome them. That's how he/she will unleash growth.
How is it different from digital marketing and why should businesses have it?
Growth hacking goes a lot farther than digital marketing, although that can be a big part of it. Digital marketers will focus on the top of a growth funnel. They will drive traffic to your website or app through Google, Facebook Ads or programmatic banner ads. A growth hacker goes way beyond: he goes deep down the funnel, finds the friction points within your customer journey and provides out of the box solutions that generally don't cost much. Think of marketers as an army. Traditional marketers are musketeers, frozen in the romantic days of Don Draper and Mad Men. Digital marketers are like modern infantry, well trained, super solid on metrics and ratios but they have a fixed credo that by following Facebook and Google advertising guidelines by the book they will solve all your problems. Growth hackers are like the Navy Seals. They have a unique mindset, a very intense training, while they are great team players, they can also go on a solo mission and kick everybody's shins.
What are the key skills needed?
Like in the Special Forces a growth hacker goes under a very intense and constant training. It involves elements of Multivariate Tempo Testing, Artificial Intelligence, REAKT/CSS/JAVA SCRIPT/PYTHON coding, UX/UI Customer Journey, Behavioural analysis, Automations & Viral Bots, Viral content, CRM, Branding, Wireframing, Product Marketing and the list goes on and on. But beyond skills, growth hackers have a very special mindset that relies on MVP Testing (minimal viable product): they test scale & automate what works and turn off what doesn't.
That's why having a growth hacker in your team is powerful. He/she will be at ease talking to engineers, product managers, data scientists, content marketers, brand designers, digital marketers while escalating visual data to the leadership team. All in all, a growth hacker is a learning machine that can connect the dots throughout the organization and drive teams to the North Star Metric: GROWTH.
Could you share some success stories from growth marketing/hacking campaigns?
The most known growth hack is the one that helped Dropbox's go from zero to hero. The team created a massive product driven viral loop that got the company to scale.
Another success story was Airbnb. They used a simple hack by piggybacking on the Craigslist database to find and contact people for Airbnb rentals.
Lots of major players today such as Spotify, Paypal, Yelp, HubSpot, and Quora became successful from growth hacking.
On a personal level, I have learned how much growth hacking can do for a company. In the early days at Careem, budgets were restricted. The demand generation team had to adopt a growth hacking mindset to win Uber at its own game.
Based on these key learnings, I've started Urban Monks, the first UAE Growth Hacking Agency where we help companies feel the potential of this life changing discipline.
So you guys are more like magicians right, Ha Ha
People expect growth hackers to be some sort of magicians. Growth Hackers don't have pre-made silver bullets that generate instant growth. Even the DropBox growth hack was the result of several and incremental tests. It was not a single event nor a silver bullet.
While it is a natural tendency for business leaders to expect immediate results, growth hacking is no hocus pocus. Sometimes results come immediately, sometimes it takes time and sometimes results don't come at all. It happens that some businesses can't scale the way they are set up and need fundamental pivoting. And a growth hacker can't fix that. That's why CEOs and Founders exist, right? Growth hackers help companies detect viral loops, automate and set up powerful growth stacks, clarify long term drivers, uncover untapped channels, put trackers.. Through data, we can predict how social media algorithms work and even take advantage of them to reach people for free. But, sorry. Growth Hackers cannot turn coal into gold. We're growth-doctors, not growth-magicians.
I left my "appointment" with Nelio feeling energised by the possibilities, focused on how I could further grow the Mackenzie Jones business, whilst also a little worried why I hadn't ever focused on growth via these channels before!