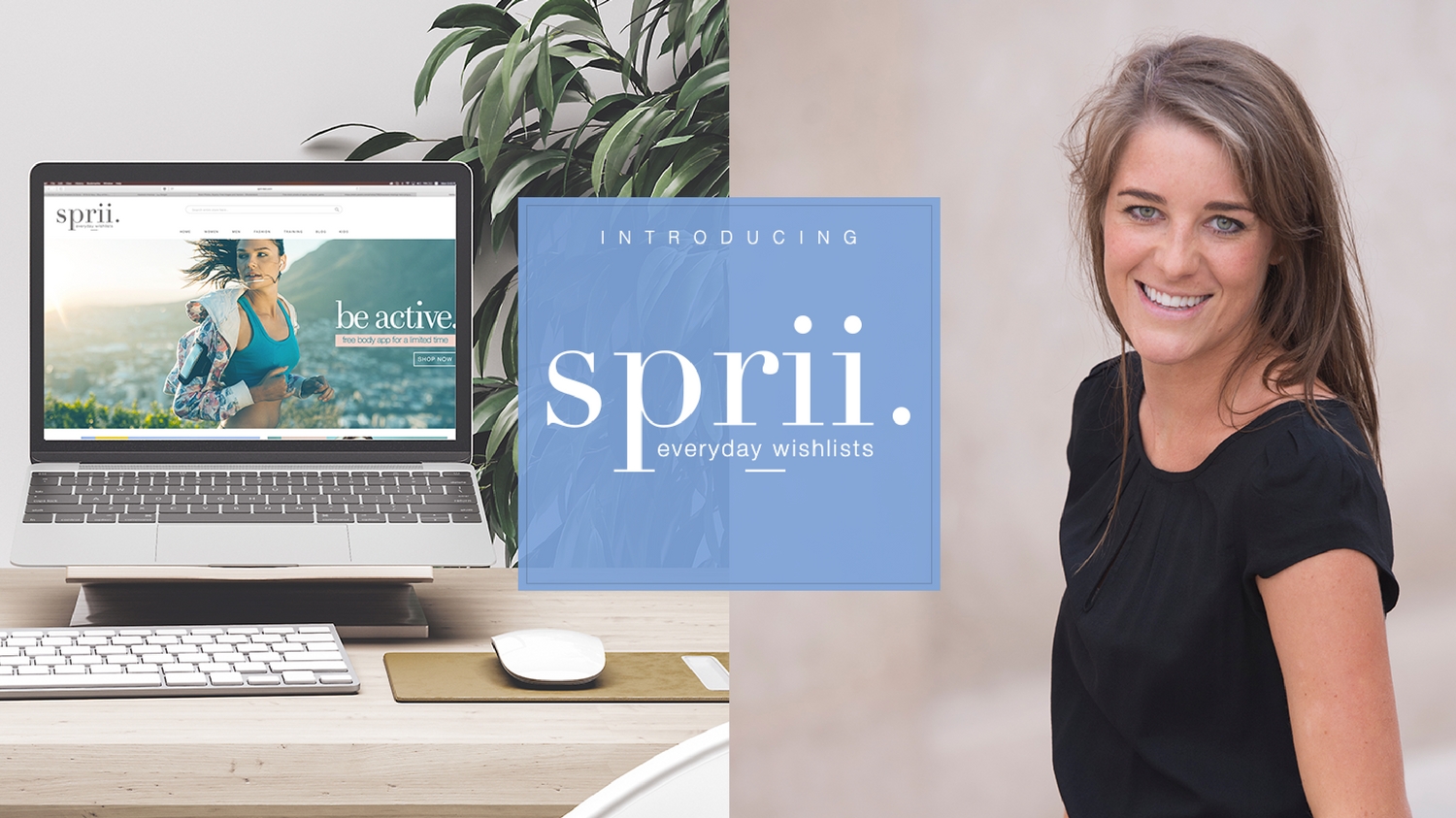 Following on from her interview with Arabian Business about the Mini Exchange rebrand to Sprii.com, Liam Grant, Consultant at Mackenzie Jones, chats exclusively to CEO and Founder, Sarah Jones on her business journey so far, that started within the Big 4, and expansion plans for 2017 for Sprii.com.
From beginning life as a marketplace for mum and baby essentials to becoming the ultimate lifestyle destination for the every-woman, Sprii.com is making waves in the e-commerce world right now. Expanding into new categories- health & beauty, fitness & well-being, home & garden and travel & leisure- Sprii.com's curated product offering is unrivalled in the region.
What was your mission from the outset?
To create a shopping platform that was both easy to use and provided a useful function. Even though we have evolved from a marketplace for parents to buy their baby essentials, to an e-commerce platform for mums and now a lifestyle destination for the every-woman, essentially our functionality is still exactly the same. We're providing a fast and fearless shopping experience, which offers an alternative to the traditional bricks and mortar mall visit.
What are the key challenges you have faced?
Our rapid growth has presented certain challenges at times; i.e. growing a team quick enough to manage the scale of the business, or onboarding over 1,000 products weekly and 50 brands monthly to ensure our customers get the best mix. However, being an online business does allow us a certain agility, meaning we can expand at a rapid rate without losing any of our key functionalities and capabilities.
You were recently voted in the top 25 most promising start ups in the UAE along with names such as Careem. What does awards such as these mean to the business?
It means everything to us. Anytime we win an accolade, or even when we are nominated, it's cause for a celebration in our office. I firmly believe that everything we do and achieve is only possible because we have a rock star team, who are prepared to go above and beyond every single day. These awards are a nice physical recognition of that.
What does 2017 have in store for Sprii.com?
So many exciting things! The rebrand is just the beginning- we want to utilise new technology to improve our platform even further, expand into new regions, onboard new brands to the region and continue building a world class team to deliver all of this. 2016 saw us invest heavily in global talent in the fields of technology, marketing and customer service- 2017 is a continuation of that.
Where do you want your business to be in 5 years from now?
Leaders in our field, with businesses looking to us as their model for creating a successful tech-based platform.
Sprii.com's Awards & Accolades so far:
Small Business CEO of the Year Award, a listing in Arabian Business's 50 Most Influential Brits in the UAE, the E-Commerce Enterprise Agility Award and was selected for Google's prestigious BlackBox accelerator program in Silicon Valley in 2015. 2016 proved equally successful, winning 'Online Business of the Year Award' at the Gulf Capital SME Awards and appearing on Forbes Middle East's '50 Of The Most Promising Start Ups' list.
About the Interviewer:
Liam recruits for mid to senior finance professionals within industry and commerce. Liam is not industry specific and operates within a number of industries. The reason he is not industry specific is because he is company specific, Liam works alongside businesses that add value to candidates. Companies in Liams portfolio range from Multinational Blue Chips to high growth enterprises throughout the GCC. Roles that Liam recruits for ranges from Finance Manager to Senior Finance Business Partner so if you are looking for your next career move that is going to challenge you, or looking for market information, then get in touch with Liam on his email at liamgrant@mackenziejones.com