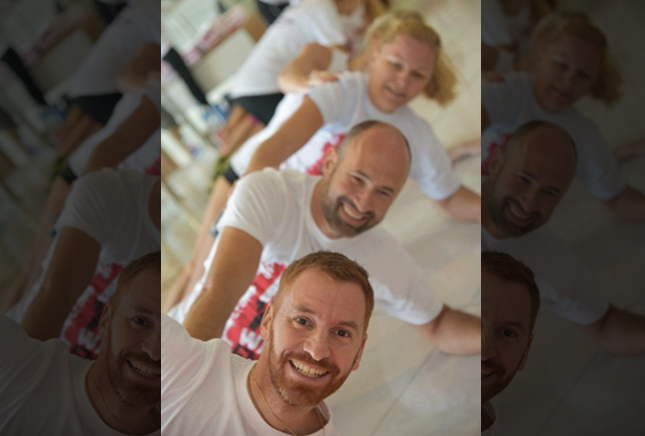 So I have decided to take my training to the next level and signed myself up for 10 Warrior Training Classes at Warehouse Gym. Warehouse Gym is the official partner for the Desert Warrior event and as such as specific classes to train individuals to get ready. Luckily my Prison routine training had prepared me for the endurance needed for my first class. We started with a mile run outside, half slow and half at full speed. I really enjoyed this as not done much running recently and my fitness levels are still high.
Moving back into the gym we are faced with 2 rounds of 10 exercises, performed for 75 seconds each. These cover cycling, burpees, rowing, pull ups, press ups, duck walks, rope climbing, box jumps, ball throws and hanging knee raises. After each set of 10 we are outside again for a 400 meter job to keep the muscles going and active. Second set is grueling, yet rewarding. I found myself with a second wind towards the end and thoroughly enjoyed it. Progression looks like adding a weighted jacket to increase strength and endurance.
This will be my life for the next 3 weeks as I have signed up for classes 3 times per week until the event on Friday 23rd October.
We are really keen to generate as much sponsorship for our local charity, The Al Noor Foundation. Please can you donate as much as you can to the Mackenzie Jones justgiving page via this link www.justgiving.com/mackenziejones/