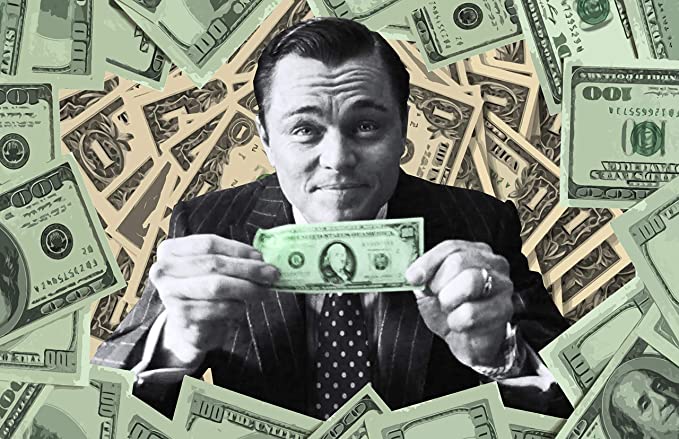 Well, COVID seems to be in the rear mirror (business wise anyway, not so sure if it will ever be beaten completely) and the economy around the Globe has bounced back, with the UAE predicted to be at 2.6% GDP growth compared to 1.9% in 2019 ( https://www.statista.com/statistics/1275916/uae-gdp-growth-forecast/).
So as the economies improve, we are seeing a growth in the job number in the GCC with a focus on UAE and KSA. According to a recent report the job numbers have increased by over 30% compared to 2021 (LinkedIn Jobs index 2022).
These are great stats but what does it really mean on the ground? Well, Mackenzie Jones has seen a trend appearing of job counter offers. This has been happening for years but recently it has happened a whole lot more.
There are a number of reasons:
The 'COVID gap' almost stopped all new hiring and if anything, most companies reduced their active workforce.
An exodus of talent back to their home countries and also the 'PIF' effect (the PIF companies sucking talent into Riyadh). The UAE has been a good hunting ground for the ever-insatiable job market in Saudi Arabia, particularly the PIF companies.
Companies are realizing that they need to keep their talent and the spin up costs and time outweigh hiring new talent.
So, what is the solution? It is about how you start the process of hiring that really makes the difference. As a company looking to go to the market and hire the right person you need to do a few quite simple things:
Make sure that you and the management team are aligned in what you need and brief the consultancy on exactly what you want.
Make the candidate journey experience very positive. I have just been through a process with a client (a very good one) that has completely ignored this and even if they were offered the job, I am pretty sure the candidate will reject the offer. The usual issues, too many interviews, no positive or negative feedback and a very extended interview process. Frustrating for everyone but this is becoming increasingly common these days. (Remember rejected candidates can become your best PR tool, odd, but if you do it right then they will sing your praises!).
Get the offer right, do not low-ball candidates. The days of people accepting less than they are on is over…. make it a compelling offer that is about the company, culture, flexibility at work and the salary. A killer combo that when delivered properly is a winner.
The notice period is often forgotten. Landing a candidate is only half the battle. More candidates are lost through counter offers during the notice period. Simple weekly updates to reaffirm you are the best place for their career. Remember their existing workplace has up to 3 months to convince them that they are the best place to stay.
More money…often the candidate will fall for the more money option and the environment they know.  Safety, especially after COVID, is a strong motivator! However, the statistics show this is not a solution. Over 80% of candidates that accept a counteroffer will leave, as the issues are rarely just money.
So, in summary, if you look after your team and value them then they will stay but be mindful, the average tenure in the Dubai job market is only 18 months. A sign of the times or the new norm? Pay is often very low on people's real motivations for leaving or joining a company.
The main reason people leave their jobs is because they don't like their boss, don't see opportunities for promotion or growth or are offered a better job (and often higher pay); these reasons have held steady for years. (Harvard Business Review https://hbr.org/2016/09/why-people-quit-their-jobs#:~:text=In%20general%2C%20people%20leave%20their,have%20held%20steady%20for%20years)
As the market continues in an upward trend, we will see the talent supply squeezed even more and at MJ we are now actively sourcing from other markets particularly Hong Kong and Singapore. As KSA keeps sucking talent from the surrounding markets there is no sign of this stopping.
So, keep an eye on your talent and make them feel valued. An age-old winning combination!