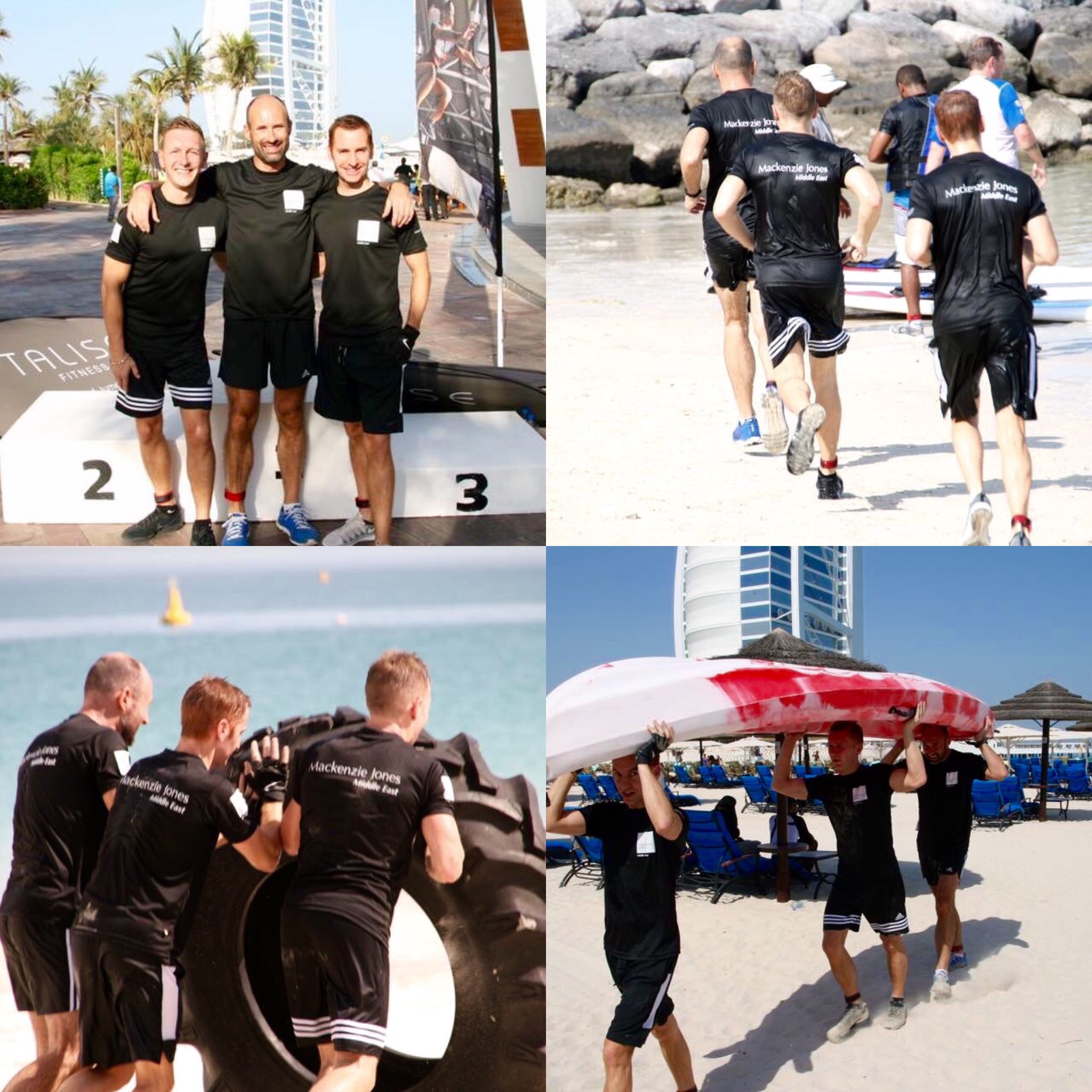 The MJ Warriors team were at it again this weekend competing in the Talise Sandstorm Event. The elite team of David Mackenzie, Matty Hayfield and David Flemming battled the heat, water and sandbags to win their category!
Well done to the #MJWarriorsDXB and again proves that team work always wins!  If you want to join the #MJWarriorsDXB in their next challenge please email us MJWarriorsDXB@mackenziejones.com
If you are keen to join the Mackenzie Jones Group (Mackenzie Jones, Mums@WorkME or MENA Resourcing) please let us know via recruitment@mackenziejones.com.