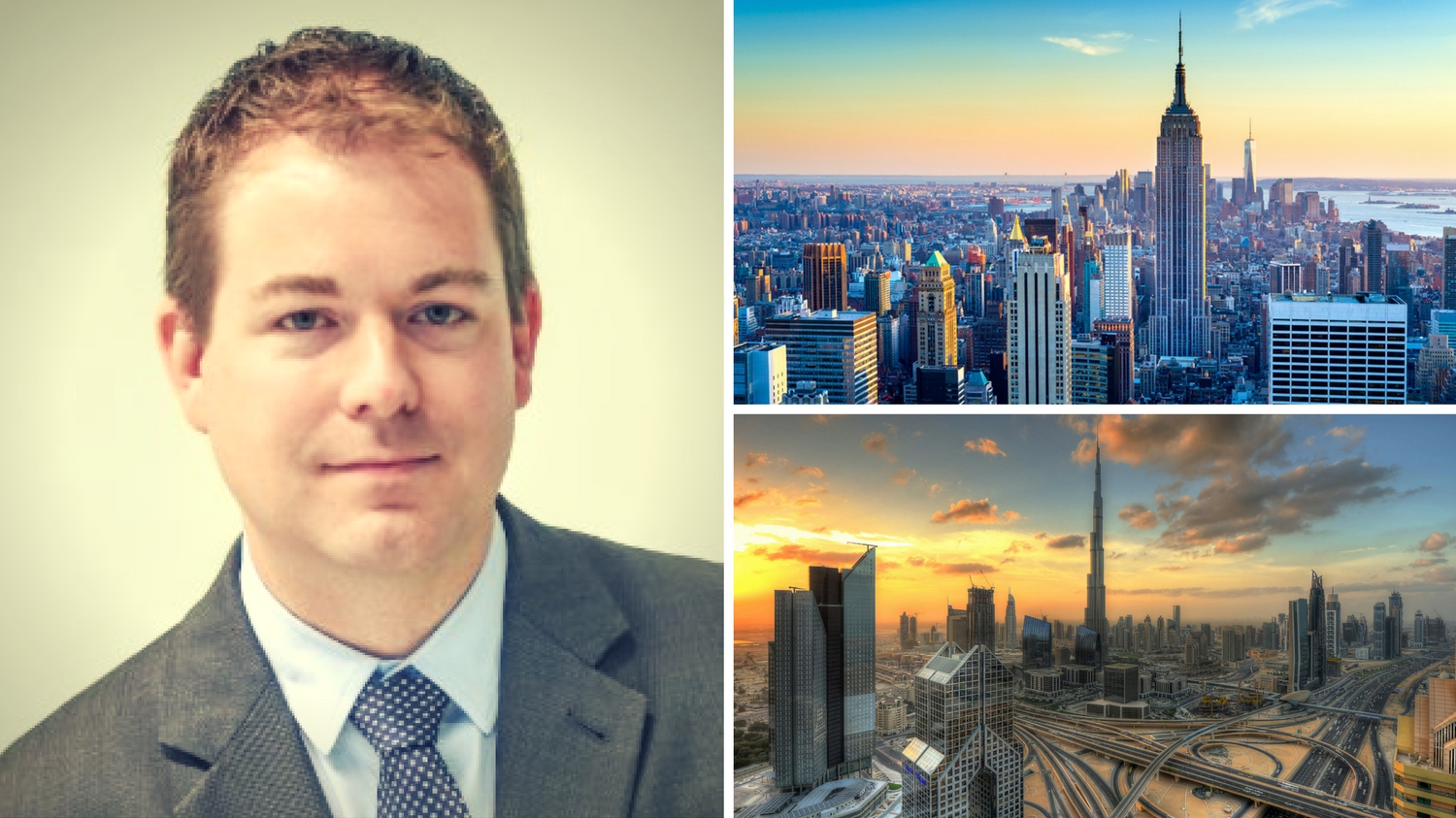 I was really pleased to catch up with Chad Tappendorf in Dubai before he returned to New York to embark on his MBA at one of the city's top business schools.  He has already had an illustrious career at the age of 32. He began his career at AIG in the States in 2007 working as an Investment Analyst on their Corporate Finance team and qualified as a CFA two years later in 2009, when he moved over to work for Aabar Investments, a sovereign wealth fund in Abu Dhabi. Here he exceeded all expectations and 3 years later at the age of 29 he was Principal Advisor to the Chairman.
You have seen major success in your career, achieving the position of Principal/Senior Advisor to the Chairman of a Sovereign Wealth Fund at the age of 29. What has been the secret of your success?
Without a doubt, it was because I surrounded myself with, and was receptive to learning from people much smarter than I. I believe it is extremely important in business to listen, debate, and learn from those around you, regardless if that person is a junior team member, or a highly distinguished global industry leader. Everybody has a unique perspective and a bit of knowledge which can be pivotal to unlocking value or avoiding mistakes. I also find that older, more successful professionals are always willing to help and share valuable advice if one is willing to listen and not afraid to ask.
Through this I made it my goal to fix difficult portfolio problems and simplify complicated solutions to key executives. Whether it was lowering our cost of debt by half, or restructuring investments with hedging instruments to decrease risk with greater return potential, the successes I have experienced were driven by consistent interaction with my team and the diversely talented individuals around me.
What has been the most exciting deal of your career?
Throughout my career (and from working in the Middle East), I have been lucky enough to have worked with some very talented people on some very exciting deals. From nearly buying a NBA team alongside Erwin "Magic" Johnson (which unfortunately fell apart in the 11th hour), to structuring complex derivative trades which won EuroMoney Deal of the Year awards for creativity.  Most people who ask me this question find that our retransformation of the Hakkasan Group into one of the world's largest nightlife entertainment brands to be the most exciting deal. I guess that is because of the excitement of its business and from building two of the largest nightclubs in Las Vegas which are resident clubs to some of the most well known DJ's in the world. However, I find the most exciting deals to be ones that have solved looming problems and created immediate value (which gave a true sense of accomplishment). We once restructured nearly a billion dollars of underwater real estate assets and swapped the position for operational control of a publicly listed company. This unique transaction provided Abu Dhabi with strategic board control, an ability to monetize illiquid real estate assets, and realize development synergies on a much broader real estate portfolio.
What is the best thing about working in the Middle East market?
I would say it is a combination of the incredible growth opportunities this market has to offer, the specialized deal flow, and the unique ability to work with a diverse group of people from all over the world.
Driven by its sizable youth population and a burgeoning sense of individual empowerment, the Middle East is a dynamic region invigorated with substantial promise for growth in international trade, energy, and politics. Because of this, I believe this developing economy provides a unique opportunity for young professionals to develop their ambition for early career success by working on innovative and transformative deals all over the world, with a diverse group of peers that can together achieve their goals though shared insight and appreciation for different cultures and ways of thinking. It really is a business region unmatched anywhere else in the world.
What are the challenges young investment professionals will face in entering into this market, and how should they overcome them?
A couple things immediately stand out. First, I believe business operates at a much different and sometimes unpredictable pace in the Middle East as compared with other parts of Europe or North America. For instance, I have been a part of large deals which have closed in as little as two weeks, while other "home run" or what seemed like near arbitrage transactions have taken months or years to convince decision makers of their immediate value; sometimes to no avail. This business mindset can be difficult to understand at first, but becomes easier to operate in over time.
Secondly, I find that it can be somewhat difficult to break status quo in any organization. However, having a bit of patience and staying committed to continuous improvement is greatly valued.  As the Middle East transitions from a sovereign fund led, oil based economy to a diversified one, an opportunity to shift from the old way of doing business to the new exists; where greater corporate governance, technological innovation, and growth in private investment will flourish. By having patience and a passion for continuous improvement, I believe young professionals will have an ability to inspire positive change as future business leaders in these transitioning economies.
What is the biggest thing you have learnt in your career to date?
So much; in short, it is learning how to learn from your failures, while always trying to better yourself. Even with my successes, I have made many mistakes, some larger than others. And while you can't turn back time, you can step back and understand how you could have handled a situation better or prevented the same problems from occurring again. I believe doing so allows you to grow both professionally and personally. And as long as that is the case, you will always move forward and go on to achieve your objectives and continued success.
To discuss opportunities in the Investments space, please contact us on info@mackenziejones.com