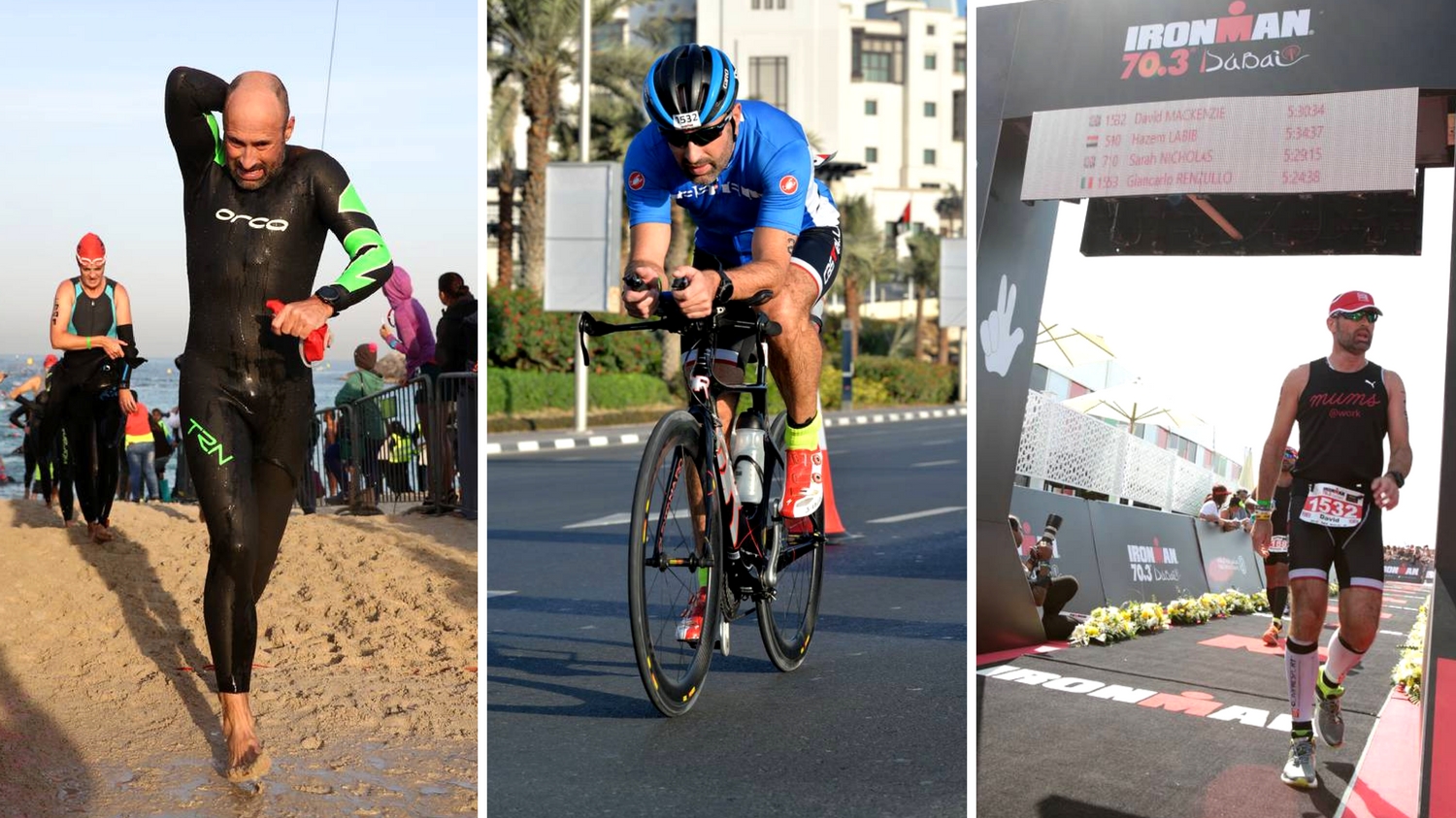 After 12 months of training including 6,221km on my bike, 395km running and over 74km swimming, it was time to finally do the Ironman Dubai 70.3.
The day was perfect compared to last year, no waves and only a slight wind. The day was 2km swim followed by a 90km ride with a final sting in the tail of 21km running down Kite Beach. My swim was great despite getting distracted by the fish in the harbor and the bike ride went well despite a feisty head wind heading out the Bab Al Shams. The crowds were fantastic and the organisation was outstanding. I finally crossed the finishing line in 5 hours and 30 minutes despite a fairly average run. Tired, a little bit broken but very happy.
Thank you to all the supporters from Mackenzie Jones, Mums@Work, Simply Digital and MENA Solutions plus two clients who cheered me on, Sara Fahim and Nour Aly from MBC. Great day and I am already signed up for the London Triathlon and Ironman Turkey in November.