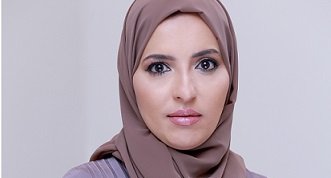 The Dubai Design and Fashion Council (DDFC) was created by His Highness Shaikh Mohammad Bin Rashid Al Maktoum, Vice-President and Prime Minister of the UAE and Ruler of Dubai, with the aim of raising the emirate's profile as a regional and global destination for fashion and design. In an exclusive interview with Jazia Al Dhanhani we discussed their exciting new plans and vision for the coming year…
What are the regional initiatives and focus for the DDFC for 2018?
2017 has been an amazing year for DDFC, specially with the successful launch of the DDFC Membership. Our plans for 2018 are focused on the expansion of the platforms and initiatives under the DDFC Membership, continuing our mission to elevate Dubai as a key destination for design in the region. 
How does the DDFC support the vision of making Dubai the 'fashion hub' by year 2020.
Supporting and developing regional talent is paramount to DDFC mandate. With the Fashion segment growing at an accelerated rate, our platforms and initiatives are tailored to allow designers to expand their knowledge and technical skills, connect emerging designers with key industry stakeholders, and promote exceptional talent at a regional and international level. 
What has been the main purpose and objectives for launching and founding the DDFC?
To raise the profile of Dubai as a design and fashion industry destination regionally and globally by fostering an environment that will produce and nurture future industry leaders and entrepreneurs across the five key segments – Product Design, Fashion Design, Graphic Design, Interior Design and Architecture.
How does the Dubai Design & Fashion Council support emerging designers and local talent within the region?
The DDFC Membership is our key initiative to support talent from the region. It is a platform that gives designers of all disciplines and career levels access to a comprehensive suite of benefits for promotion, talent development and business support: from advisory and internship opportunities, to personalized one-on-one mentorships, professional workshops, access to partner business incubators, business, legal and financial advisory, and local & international showcasing opportunities. 
What is the procedure for becoming a member of the DDFC?
Designers, students and professionals of the creative industries can become DDFC members simply by accessing www.ddfc.ae, filling out the application form, and submitting the required documents. All applications are reviewed by DDFC team based on the specific criteria for each membership type.
Please contact www.ddfc.ae directly or please email cassieowen@mackenziejones.com for fashion and retail opportunities within the Middle East.