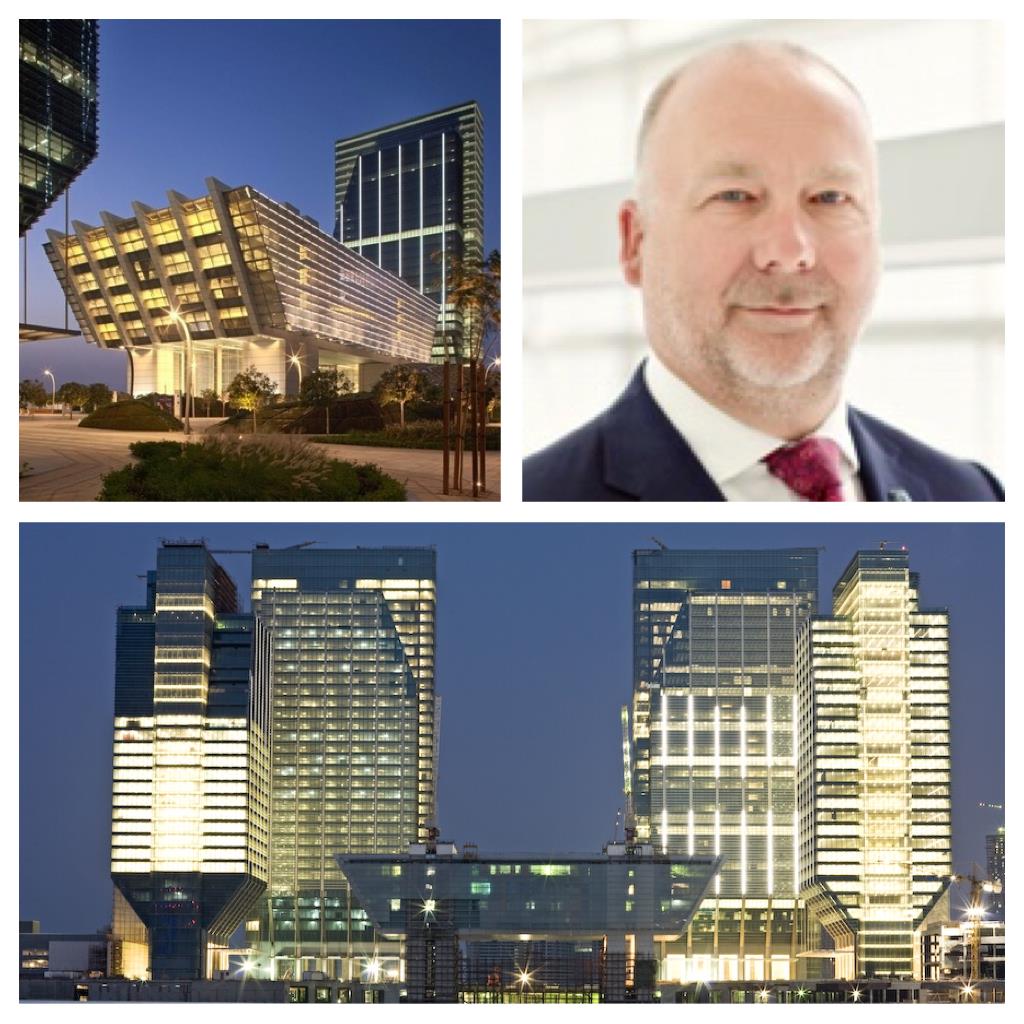 I was very pleased to attend the CFA Middle East Investment conference last month, hosted by Abu Dhabi Global Market. ADGM is the world's newest financial centre and since its creation in 2013 it has supported organisations both locally and internationally to transact business through the Emirate. I caught up with Steve Barnett, who is the Head of Financial Centre Development to find out more about this rapidly growing and thriving financial hub.
Tell me about Abu Dhabi's Economic vision and how Abu Dhabi Global Market supports this vision?
Abu Dhabi's vision for diversification of its economy is not a new phenomenon. HH Sheikh Zayed bin Sultan Al Nahyan, late President of the UAE and Ruler of Abu Dhabi famously said "We must not rely on oil alone as the main source of our national income. We have to diversify the sources of our revenue and construct economic projects that will ensure a free, stable and dignified life for the people." This philosophy has been at the heart of Abu Dhabi's vision for more than 40 years. Despite having more than 9% of the world's proven reserves of oil, Abu Dhabi has focused tirelessly on growing its other economic sectors with an emphasis on Tourism, Aviation, Telecoms, Metals, Pharmaceuticals, Education, Energy, Healthcare, Transportation and Media as well as Financial Services. Financial Services is both a key sector in its own right but is also an important source of capital, liquidity and risk management capability across the other sectors of the "real economy". The role of Abu Dhabi Global Market is to facilitate the growth of the Financial Services sector by enabling local institutions to take the next step in their growth, regional firms wishing to keep their financial services in the region and international firms who want to serve the GCC and the growing wealth of the wider region from a politically and economically secure hub.
Abu Dhabi is well known for having one of the largest sovereign wealth funds in the world, how can it secure its place on the world stage as an international financial hub?
Abu Dhabi is well known and trusted as a centre of wealth and is building its International Financial Centre on a platform of an already strong Financial Services Sector with several of the leading Sovereign Wealth Funds, some of the most highly capitalised banks, one of the highest GDP's per capita and some of the most interesting family offices anywhere in the world. By putting in place several core building blocks eg:
Common Law directly applied as the basis of the legal system and a Court and Dispute Resolution infrastructure that provide the certainty needed for good business
A legal and Regulatory framework consistent with the leading IFC's around the world enabling, for example:

The fastest growing Funds regime in the region
A SPV regime that has been adopted by many regional and international organisations
The first Private REIT regime in the region
A netting friendly, capital efficient location for derivatives transactions
Aircraft and ship financing jurisdictions that reflect the UAE's strength as a shipping and transportation hub
A family office regime that meets the needs of the 'next generation'
A Fintech framework that is encouraging innovation and

A business friendly environment that allows firms to do their business quickly with minimum fuss, leveraging digital innovation for Registration, Regulation and its Courts
Where to do you see the financial challenges to be within the region over the next two years?
Challenges and opportunities are two sides of the same coin for a Financial Centre. The availability of credit has become increasingly difficult globally, returns on investment have declined and the opportunities to access the emerging centres of wealth have become more difficult as economies begin to look more domestically. ADGM provides a platform at the heart of some of the fastest growing economies and operates out of a politically and trusted location. This is allowing people to come and establish hubs to service the broader region, to service the region's wealth where it is generated and to bridge the geographic gap between the established centres of the East and Europe.
What is the long term vision for ADGM and how will you achieve this?
ADGM has been established to become one of the leading International Financial Centres. The support of Abu Dhabi and its institutions means that much of the consumption of Financial Services which had previously been exported around the world are now able to be undertaken in ADGM and firms have responded extremely positively to this. With this as a catalyst, local firms, regional firms and international firms are coming to do business in ADGM. We have already taken great strides in establishing ourselves as part of the international financial services community and have seen firms responding positively to a trusted location with a solid legal platform that creates certainty and an operating environment which makes all of this easily accessible. ADGM continues to innovate and to respond to the needs of the firms who want to operate in ADGM. This continues to differentiate us as a place to do profitable business.