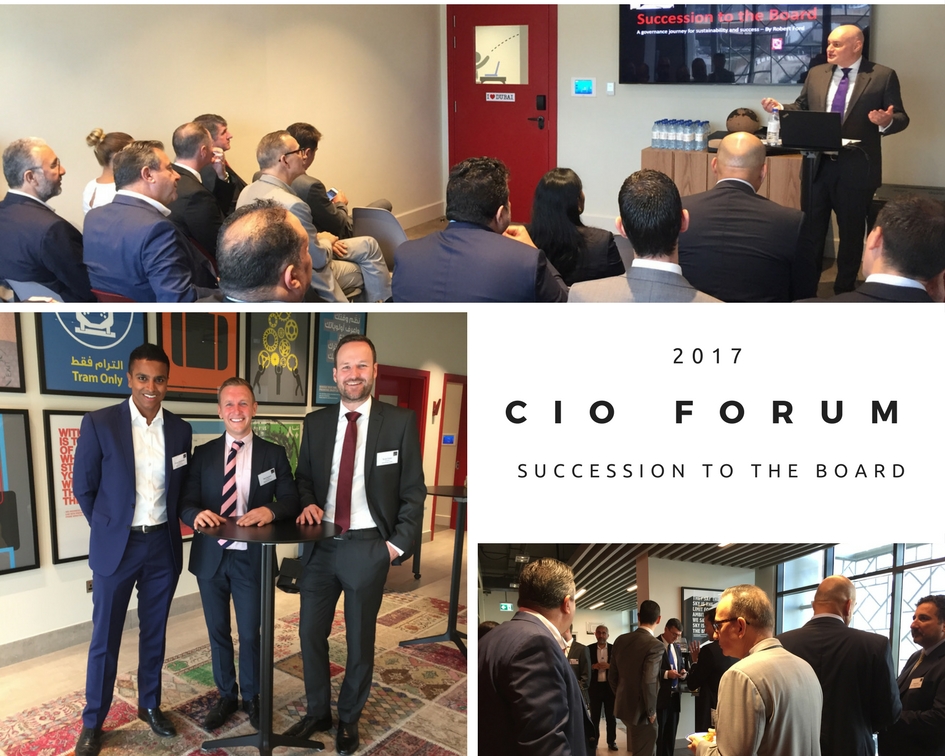 Last week we were pleased to host over 20 C-Suite members from our network at the Rove Downtown, for the first in our cross functional Executive Workshops.
For this event we secured the services of Rob Ford, Managing Partner of Governance Gurus who delivered "Succession to the Board" – a governance journey for sustainability and success.
The morning started well with networking at the breakfast stand, where the start of new business relationships were formed between our guests who had not met one another before.
These gatherings are a great way for people to exchange details and discuss the issues of the day, prior to entering into the facilitated workshop.
The workshop then commenced where the following key topics were covered:
*Positioning yourself as a 'Key Advisor' to the Board and Shareholders
*Stakeholder Management
*Understanding Governance and the Board's risk appetite
*Succession planning and the rise to the top
*Technical Knowledge vs Emotional Intelligence
*Corporate Culture
*Diversity and why it matters
*What about Non-Executive Directors?
*The CEO and how they can work with Non-Executive Directors to gain influence
We will be holding these events every quarter which will vary in form, but will always have an expert external speaker or Chairperson. We look forward to seeing you at one of our workshops/ forums soon!
The workshop was led by Governance Gurus who regularly provide bespoke workshop and training sessions on governance, change management and succession planning for Senior Executives in the UAE and internationally.
Rob Ford, the Managing Partner of Governance Gurus has brought together some of the leading thought leaders on Business Transformation, Corporate Governance and Human Resource Management for Change Management.