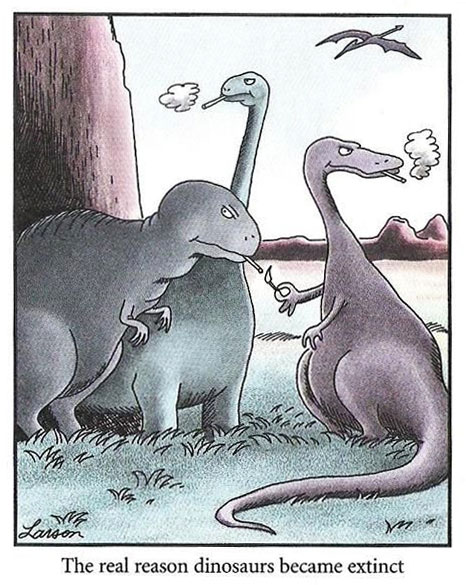 Extinction /ɪkˈstɪŋ(k)ʃ(ə)n,ɛkˈstɪŋ(k)ʃ(ə)n/
If someone refers to the extinction of a way of life or type of activity, they mean that the way of life or activity stops existing.
This, I suppose, is the big dinosaur question.  I have the great pleasure of being a guest on a number of radio shows on Dubai Eye. Great fun and an amazing interaction with people interested in their careers.
The recent show talked about your CV and I made the comment that CV's are becoming extinct.
The reaction was interesting! People agreed, disagreed, said how can you sell yourself without a CV and one person admitted having never had one…
The reality is that companies are now using social media to look at your details. LinkedIn is the go to for clients and agencies to see at what you have done and a whole host of other things. We are in a new era of openness and that extends to your career. One of the reasons for death of the CV is that as soon as you send it to a role, it in effect becomes out of date.
The benefits of LinkedIn and other sites are that you are in control of what people see and how you present yourself.  You are encouraged to update it, share articles, follow clients etc and generally be proactive about your career.
Am I an advocate of just using LinkedIn? Definitely not. The site has a number of great attributes but it is facing the same issues as the dinosaurs, unless you innovate then you will die off. A number of new sites are starting to chip away at their dominance (Facebook for Business and Glassdoor are a few) but it gives you one thing that your CV does not, control.
Clients don't just want a record of your work history they want to get an insight into you. Here are a few key things to make sure you get right!
Your work experience should be clear and concise. Stick to the facts and but make it appealing to a prospective employer
Your photo on LinkedIn should be a business one (LinkedIn is NOT Facebook) a picture of you in a Spiderman outfit is probably not the best image
Make sure that your job dates match with your online and offline CV's. Unbelievable how many people get this wrong and they don't match up
NO typos. This is inexcusable. If you cannot get this bit right then you are doomed to fail. Online spell checks are readily available but check and recheck
Never lie or embellish as your online presence is there for good. If you cannot back up what you have done then do not put it on there
So the moral of this is that you need to make sure your online cv (LinkedIn, Bayt, Monster, etc.) are updated on a regular basis. We find that clients will often follow prospective candidates so that when a role comes up they can reach out to you.
Clients and recruitment companies are getting very sophisticated about how they look for talent and how they track potential talent.
Make sure that you are one of them and you will ultimately get the role you deserve.
—————————————————–
Article written by David Mackenzie, Group Managing Director of Mackenzie Jones Group