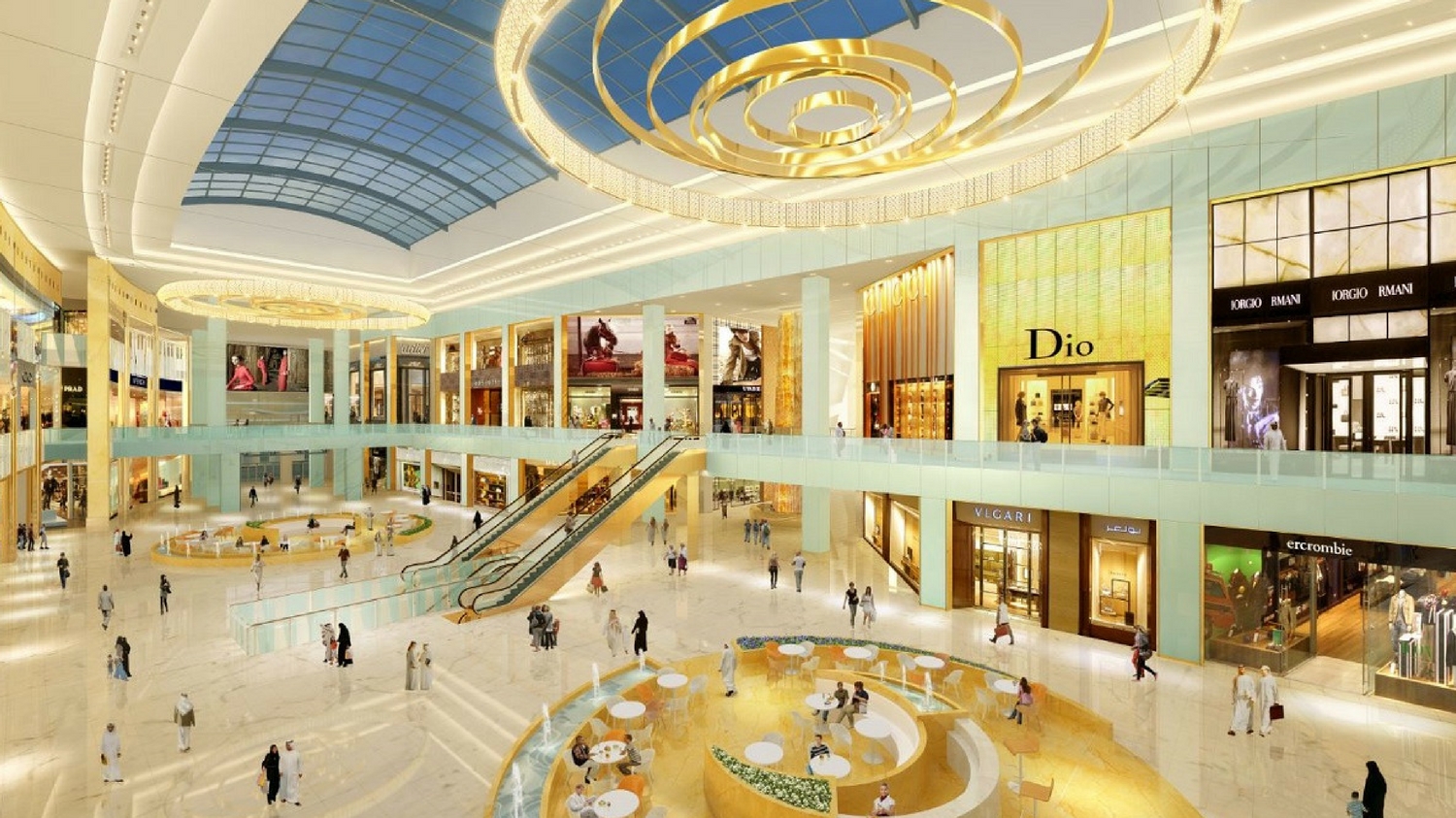 Cassie Owen, Head of Fashion & Retail Division at Mackenzie Jones, recently returned from a successful client trip to Qatar. With exciting expansion plans and retail opportunities on the rise, the combination of high disposable income, a growing population and rising tourist arrivals makes Qatar an attractive market for retailers of all segments.
December 2016 saw the opening of its 15th commercial center, the Mall of Qatar. According to real estate firm DTZ, at least nine other malls are expected to open around the country within the next two years – most of them in the coming months.
Here's the list, and what we know about each venue so far:
1. Al Hazm
Located in Al Markhiya, this QR3 billion Italian-inspired luxury shopping center aims to cater to Qatar and the region's wealthiest residents.
The 105,159 square meter complex mirrors some of the features of Italy's Galleria Vittorio Emanuele II, one of the world's oldest shopping malls.
In addition to a glass-domed galleria and a piazza, the mall's fixtures include 200-year-old olive trees imported from Sicily, and imported marble floors that keep things cool despite the summer heat.
The shopping experience will be bespoke, tailored to each customer. Don't expect to see any food courts or franchise chains, officials previously told Doha News.
"It's an investment for the long-term," Mohamed Abdulkareem Al Emady said. "The project aims to attract Qatari families, tourists, and visitors during the 2022 Fifa World Cup to a destination unlike all the malls we're used to."
2. Tawar Mall
Located in Duhail across from Dahl Al Hammam Park and not too far from AlHazm, Tawar Mall is also expected to open this year.
When it does, the mall will have 300 shops and restaurants, including an indoor souq, an entertainment area designed like a giant toy factory and Qatar's first Spar supermarket.
Tawar's chairperson said the shopping center's unique features will help it compete against other nearby malls, as Landmark Mall, Ezdan Mall and Gulf Mall are less than 2km away.
3. Katara Mall
An outdoor air-conditioned commercial plaza is slated to open late this year at Katara Cultural Village, a year later than initially expected.
When open, it will include Qatar's first Galeries Lafayette, a three-floor Paris-based retailer with 400 luxury brands specializing in clothing, accessories and homeware.
The mall will also have the region's first evian spa, named after the French mineral water firm, as well as a gift-shaped mall for children that sells toys, clothes and school supplies.
Other features include "edutainment" such as a robotics lab, as well as a large candy store and kids' salon.
After a few delays, one of Qatar's biggest upcoming malls is gearing up for an April 2017 opening, according to its website. Doha Festival City is located north of Doha on Al Shamal Road, next to IKEA.
When fully open, DFC is expected to have around 400 stores, including the world's largest Monoprix, an 18-screen 4D VOX cinema and an Angry Birds theme park.
There's also a luxury wing and four theme parks: Virtuocity, Angry Birds World, Snow Dunes and Juniverse.
But these aren't expected to open until at least the second quarter of this year, mall officials said last month.
5. North Gate Mall
This $290 million shopping center is currently under construction on Al Shamal Road. It aims to cater to the growing population in northern Doha and beyond.
According to contractor HLG Contracting, the development includes six office buildings that are five floors each.
A three-story mall is also in the works that will include "premium luxury fashion brands, specialty merchandise, high profile restaurants and cafes, state of the art entertainment vens, and vibrant community public spaces."
Work on a massive new mall in one of Doha's busiest neighborhoods is set to be completed this year.
Al Mirqab Mall in Al Mirqab Al Jadeed will be operated by the Al Mana Group.
It replaces a long row of small shops and eateries with 70,000 square meters of gross leasable area. That includes nearly 40,000sq m for retail, eateries, entertainment and a cinema.
The facade of the mall, which is already complete, features modern glass panels alongside traditional arches. A large, ornate dome sits atop the main door of the shopping center.
More than 120 brands are confirmed to open in the mall, including Qatar fashion staples Reiss, Zara and Cath Kidston.
Other stores include a branch of UK-based music and entertainment chain HMV and a Carrefour supermarket.
Additionally, Al Mirqab mall will feature a new branch of the children's entertainment brand Funderdome, which currently runs a play area at Dar Al Salam Mall in Abu Hamour. A movie theater run by Flik Cinema is also set to open.
7. Doha Mall
This development in Abu Hamour is another Al Mana Project. DTZ said it's set to open this year.
According to its website, Doha Mall has 100,000 square meters of gross leasable area and will be a "mixed use shopping, entertainment and leisure destination."
This $1.25 billion mixed-use real estate development in Lusail City was originally slated to open in the third quarter of this year. But that has been pushed back to 2018.
When completed, the Parisian-inspired development will have a shopping center with up to 500 retail outlets in a 1 million square meter area.
In addition to shops, Place Vendôme will contain a hypermarket, entertainment zones, restaurants and two five-star luxury hotels and serviced apartments.
Last year, it was announced that the two hotels will be Le Meridien Lusail and The Luxury Collection Hotel. This will be built in a collaboration between United Developers, a group of four Qatari companies, and US-based Starwood Hotels & Resorts.
9. Marina Mall
This QR1 billion waterfront property is also coming up in Lusail City, and is eying a 2019 opening, according to DTZ. Its construction is being overseen by Mazaya Qatar.
On its website, the real estate firm said Marina Mall will extend over three floors and 57,605 sq m. The project faces the New Marina and under-construction yacht club.
When completed, Marina Mall will have "hotels, commercial offices, residential units, entertainment venues and playgrounds," Al Mazaya said. It added that "it will be one of the prestigious shopping centers (in) Qatar."
Thank you to Doha News for providing the information
For Luxury Fashion & Retail opportunities, please us on info@mackenziejones.com